The mother of Line of Duty actor Tommy Jessop has said she fears people with Down's syndrome like her son could soon be eliminated from society.
Jane Jessop, whose son Tommy portrays murder suspect Terry Boyle on the popular BBC One drama, says she was "very worried" when her child was diagnosed with the condition, but says he has brought joy and warmth to her life.
She is concerned that prenatal tests for the condition are denying others the opportunity to live, as around nine in ten unborn babies diagnosed with the condition in Great Britain are aborted.
Misplaced pessimism
Jane said that when she received the diagnosis, her first reaction "was to wonder why God had sent this baby to us. What was God's purpose, what did he want me to do? But maybe it was more about God's plan for Tommy."
She explained that despite doctors' warnings, he has "enriched us enormously", adding: "I'm delighted with the young man he's turned out to be."
She said: "Tommy's prognosis was very poor. But I would say to parents, don't believe all those pessimistic forecasts. When Tommy turned one, he kind of woke up. It was as though the sun came out; he became smiley and started learning.
"He reacted to everything, whereas he hadn't in his first year. When we came into the room, he would bounce up and down. He attracted love."
Talent
Tommy became a strong reader and developed a passion for acting. He started in theatre before his big break on Line of Duty, where he has defied expectations with his nuanced portrayal of Terry.
But talent like Tommy's could be extinguished before it has had the chance to show itself, with all women in the UK offered a free prenatal blood test screening for Down's.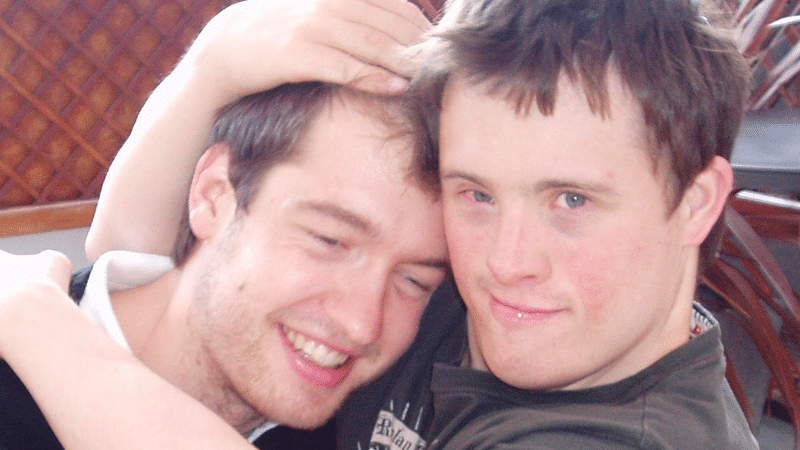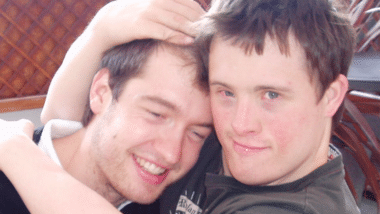 Jane said: "I'm really thankful I was never offered a test, because that is a horrible decision for parents to take.
"It's ironic", she said, that now people with Down's "finally have the chance to learn and show us who they really are, and society and scientists are trying to deprive them of the chance to live".
'Scarred'
Jane does not agree that someone should be able to have an abortion on the basis of a Down's syndrome diagnosis.
"Some of my best times are when it's just me and Tommy on location – he's really good company. Think about your family, friends and colleagues – how boring would it be if everyone was the same.
"And the tragedy is that many adults with Down's syndrome are aware of this. Tommy himself feels very scarred by it."
Tommy told The Telegraph it was a "great honour" to feature in Line of Duty, saying: "I reckon people living with Down's syndrome should be given the chance to be on TV, because they really can show what they are capable of as actors, and in life in general."
High Court challenge
Currently it is legal to abort an unborn child with Down's syndrome all the way up to birth. Late last year, disability campaigner Heidi Crowter, who has the condition, launched a legal challenge in the High Court.
She spoke to The Christian Institute's Ciarán Kelly about why she feels the law is discriminatory, and why it must be changed.