Web giant Google is today celebrating the British Christian who created the modern hospice movement, 100 years after she was born.
Dame Cicely Saunders' "strong Christian faith was a fundamental factor in her commitment to the dying", according to the first hospice she founded.
Google's homepage 'doodle' has prompted articles on her work across the internet and on social media.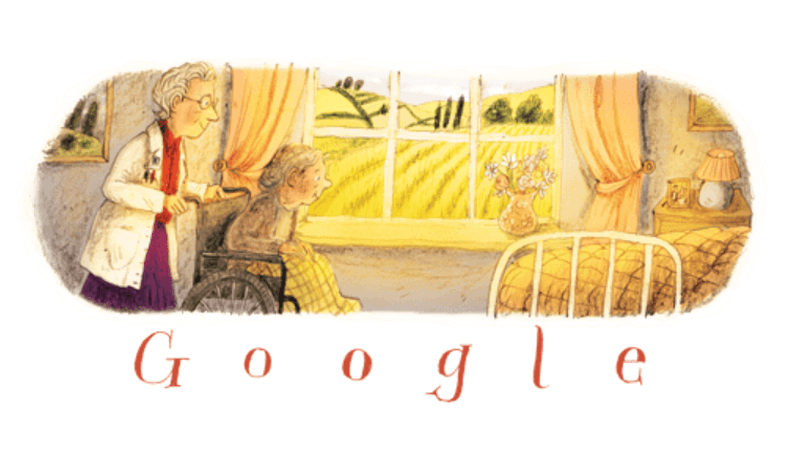 Palliative care leader
Born in Hertfordshire, Dame Cicely trained as a nurse and medical social worker before spotting a gap in services for people who were dying.
She was told she would never get such ideas accepted unless she became a doctor – so she qualified as one in 1957.
Establishing St Christopher's Hospice in 1967, it went on to become a leader in the field of palliative medicine.
Underpinned by faith
On its website, it describes her as revolutionising the way "in which society cares for the ill, the dying and the bereaved".
"Her vision to establish her own home for the dying was underpinned by her religious faith", it notes.
Many recognised her for her success: she was awarded more than 25 honorary degrees and given the British Medical Association's Gold Medal for services to medicine.
In 1979 she was made a Dame.
Global end-of-life influence
She worked to help those who were dying, saying she hoped to "help the dying to live until they die and their families to live on".
Her brother told Google: "Cicely came a long way from being a six-foot tall, shy, very intelligent girl who felt like a bit of an outsider, to being one of the very remarkable people who have positively impacted end-of-life care around the world.
"Yet there is still much work to be done. The need for palliative care has never been greater and is increasing rapidly given that people are living longer as a result of improvements in tackling acute disease."