The children's author who wrote a book encouraging youngsters to accept the bodies they were born with is "withdrawing from public life" as a writer after being bullied by transgender activists.
Rachel Rooney wrote 'My Body is Me!' to counteract the "explosion" of books promoting radical gender ideology.
Since it was published by parent group Transgender Trend, she has been targeted with online abuse.
Bullying
Posting on Twitter, Rooney said: "Due to sustained bullying received from within the children's publishing industry for speaking out on gender issues, I am withdrawing from public life as an author for the sake of my mental health."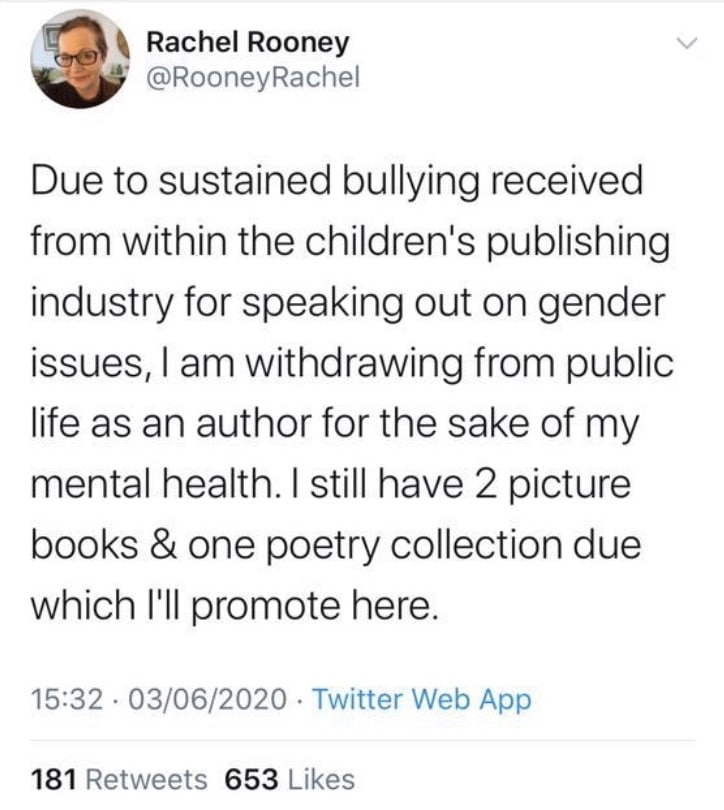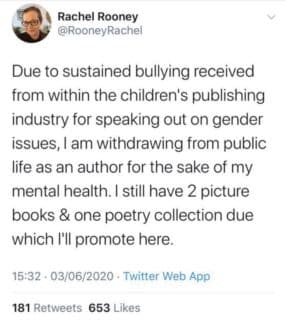 In December, she said that she had not eaten or slept properly since the release of 'My Body is Me!'.
One of the lines in the book says: "You're born in your body, you don't have a spare, so love it, hug it, treat it with care".
'Terrorist propaganda'
Activists previously attacked the book online, with one likening it to "terrorist propaganda". Another called on an authors' agency to be aware that Rooney was "ideologically driven".
You're born in your body, you don't have a spare, so love it, hug it, treat it with care
But the agency, Authors Aloud, said: "We've had nothing but praise and compliments for the sessions she runs in schools so we've got absolutely no plans to stop working with her."