The story of a couple who changed their minds on abortion after seeing an ultrasound scan is just one of many to feature in a new report on US pregnancy centres.
Almost 2,000,000 people were helped by American pro-life organisations last year alone according to the analysis, which includes powerful personal stories.
It comes 50 years after the first pregnancy centre was established in North America.
Incalculable value
The 80-page report, by the Charlotte Lozier Institute, analyses the work of 2,600 centres in the US.
It found that over 400,000 free ultrasounds were carried out last year, while 295,900 mothers and fathers attended parenting courses and 24,100 people received support following abortion.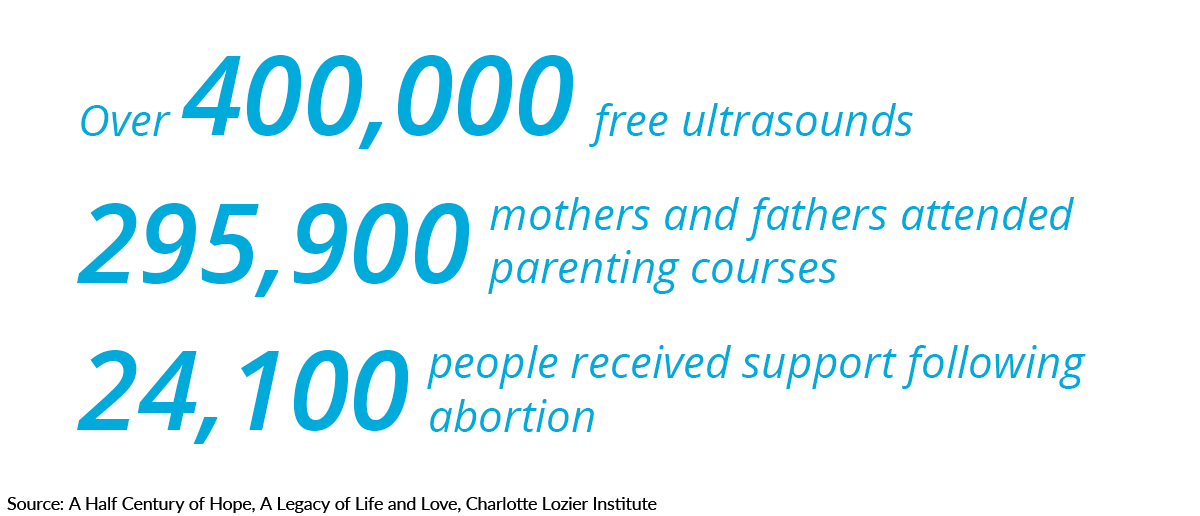 Chuck Donovan, who leads the organisation, said: "Beyond numbers like these is the incalculable value of lives saved, families strengthened, and women and men finding healing from the trauma of abortion."
Change of heart
Included in the report is the story of Raven and Martel who contacted Planned Parenthood to arrange an abortion.
Extraordinarily, the receptionist told them about a pregnancy centre instead, where they went on to have an ultrasound scan.
Following the scan, Martel asked himself, "what would it be like if we take our own child's life away"? "Let's give it a chance and find out how to keep him".
After their change of heart, baby Zion was born – the right decision, they now say.
Ban
In the UK, activists want to ban people from speaking about alternatives outside abortion centres.
Ealing Council introduced the country's first "buffer zone" barring protestors from within 100 metres of a Marie Stopes abortion centre in April.
The decision has provoked consternation, with free speech campaigners saying such actions are bad for society.