A majority of Scots are against using taxpayers' money to pay for women from Northern Ireland to have abortions.
Since November, the Scottish Government has allowed women from the Province to have abortions paid for by NHS Scotland.
But a new opinion poll by ComRes for the Society for the Protection of Unborn Children (SPUC) has found that 67 per cent of Scots think this is unacceptable.
Protect conscience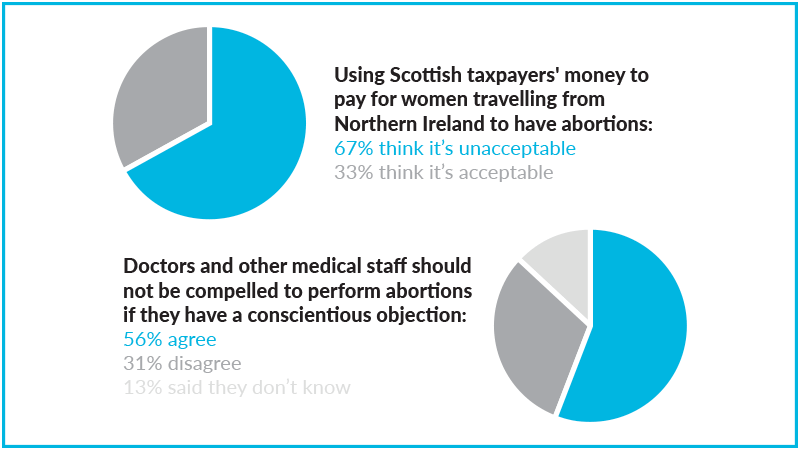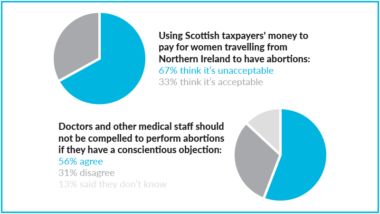 The poll of 1,000 adults, carried out in recent weeks, also revealed that 56 per cent of people believe doctors and other medical staff should not be compelled to perform abortions if they have a conscientious objection.
And 42 per cent of people said they were opposed to the Scottish Government allowing women to have 'DIY' abortions at home.
SPUC is currently seeking a judicial review of the home abortions decision in Edinburgh's Court of Session, and has slammed ministers for pursuing an "unlawful" policy that "trivialised abortion".
No oversight
Since October, Scottish women have been able to take the drug misoprostol without oversight from doctors after a change in policy hurried through by Scotland's Chief Medical Officer Dr Catherine Calderwood.
Calderwood's change came without parliamentary scrutiny or public consultation and was celebrated by abortion giant the British Pregnancy Advisory Service (BPAS).
Announcing the legal challenge, John Deighan, Chief Executive of SPUC Scotland, said: "The Scottish Government has made its decision to continue with this policy. We believe that this is an unlawful position. They have refused to engage in discussion on the matter."
Medical abortions involve taking two tablets – mifepristone, which kills the developing baby, and misoprostol which induces a miscarriage to expel it from the womb.