Parents would be ignored under the Named Person scheme, a QC has told the UK's highest court today.
Aidan O'Neill QC was speaking for The Christian Institute, CARE, TYMES Trust and the Family Education Trust in the case against the Scottish Government.
A panel of five judges is considering legal arguments at the Supreme Court in London.
No parents required
Under the proposals, every child in Scotland will be assigned a named person from birth to the age of 18, who would be tasked with looking after their "wellbeing".
O'Neill said the scheme gives named persons rights and duties to carry out their functions without reference to the parent.
In court the QC said a GP prescribing the contraceptive pill to a teenager would have to tell the girl's named person.
This is a compulsory scheme. There is no way for parents to opt out
He added: "This is a compulsory scheme. There is no way for parents to opt out or be the named person for their own kids.
"That means already limited and scarce resources will be spread even further.
"The Named Person scheme is just plain wrong."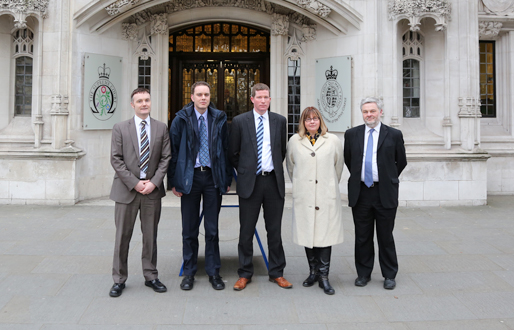 Outside the Supreme Court today: Simon Calvert, No to Named Persons; James McIntosh, parent involved in the legal action; Sam Webster, Solicitor Advocate, The Christian Institute; Alison Preuss, independent parents' advocate; Norman Wells, Family Education Trust.