The vast majority of respondents to a consultation about Relationships and Sexuality Education (RSE) in Wales say they do not think it should be compulsory.
Of those who answered the Welsh Government's question on whether RSE should be compulsory for 3 to 16-year-olds, 87.5 per cent said 'No'. Barely 10 per cent said 'Yes'.
Despite the opposition, the Welsh Government has been told by its advisers to make the lessons mandatory for all primary and secondary-aged children.
Sexualising children
More than 1,400 of the 1632 respondents opposed the prospect of compulsory RSE.
Common objections included children being too young to understand the topics, and the need to protect them from being sexualised.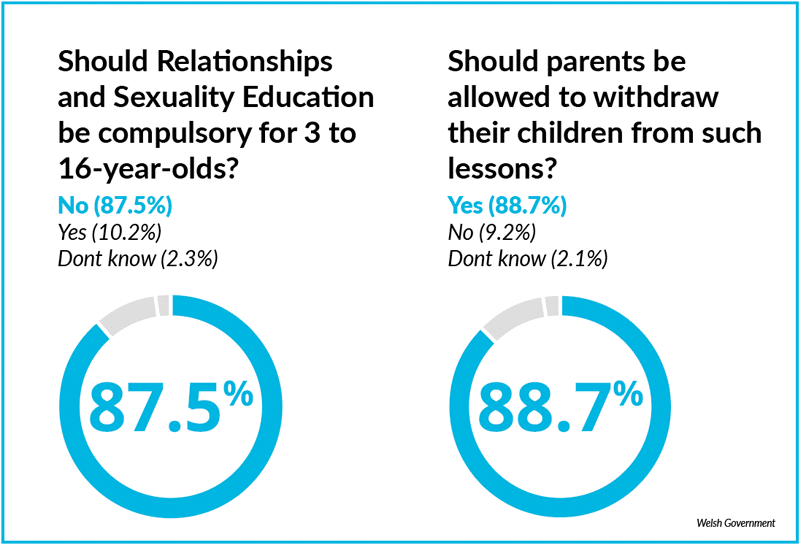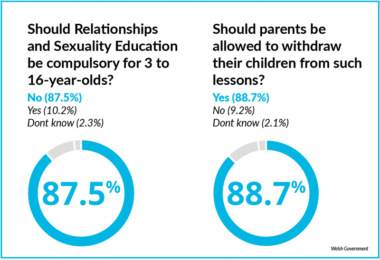 One respondent said: "Young children should be allowed to have a childhood free from sexualisation. Parents can best decide what and when to discuss such things with their children".
Some also raised the issue of teachers' freedom of conscience, arguing that if teachers are forced to teach things they disagree with, some may leave the profession.
Respect parents
Under plans being considered by the Welsh Government, parents would not be able to withdraw their children from lessons. However when asked if parents should be able to, 88.7 per cent of respondents said 'Yes'.
Respondents highlighted parental rights, and cited the Education Act 1996, which says that children should be educated in accordance with their parents' wishes.
They were clear that schools should be open about the materials they are using in RSE classes, and that these should be made available to parents.
They said this would ensure children are not taught values which contradict their parents' beliefs or religion.