Damian Hinds has said that no pupil will leave school without lessons on same-sex relationships.
According to the Education Secretary, schools will be 'strongly encouraged' to talk about same-sex parents with young children.
The comments come as a Labour MP was disciplined for backing parents' rights to have the final say on the suitability of sex education material for their children.
Different families
The Government issued final guidance this week ahead of compulsory Relationships Education lessons that will be introduced next year.
Damian Hinds said: "Our new guidance is clear that children should leave school having learnt about LGBT relationships."
"I would strongly encourage schools to discuss with children in class that there are all sorts of different, strong and loving families, including families with same-sex parents, while they are at primary school."
Widespread opposition
A recent Government consultation revealed widespread opposition to plans for Relationships Education in primary schools.
More than 11,000 people responded, with 58 per cent saying the proposed content was not "age-appropriate".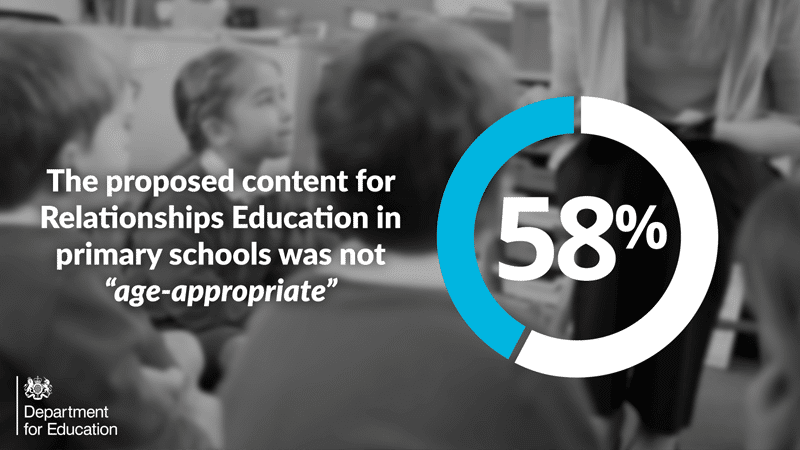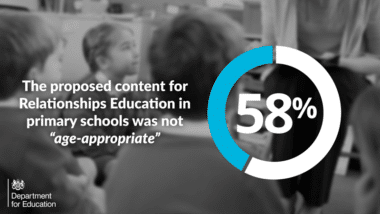 However Damian Hinds pushed ahead and the new subject is set to be compulsory from September 2020.
Unwilling
On Tuesday, Labour MP Roger Godsiff spoke up for concerned parents in a Commons debate about LGBT teaching in schools. He criticised teachers for being "totally unwilling" to meet with parents to address their concerns about the lessons.
The Birmingham MP has previously been warned by Labour's Chief Whip Nick Brown, after he offered support to parents protesting against the 'No Outsiders' programme in Birmingham schools. At the end of his speech, Godsiff apologised "unreservedly for any offence caused to any person of whatever sexual orientation by anything I've said or written".
Last month, he told the Birmingham Mail: "I have concerns about the age appropriateness of children of four and five being introduced to these ideas".
The MP added: "It is not about having a veto over aspects of the equalities legislation but about talking to children, age appropriately".