Drag Queen Story Time has come under fire yet again after one of its performers was videoed telling young children how to perform a sexually-suggestive dance move.
Drag artist Mama G was telling children and their parents at a Devon library a story about Michael, a boy who enjoys dancing, but most of all, "loves to 'twerk'".
He then performed the provocative dance in front of the children.
'Inappropriate'
Mama G has been performing at libraries across North Devon, and Devon Libraries promoted the events, saying he is "sharing tales that celebrate being who you are & loving who you want".
But parents across Devon voiced their objections to the act, with one branding it "wholly inappropriate for children".
"We got a caricature of a woman"
A parent from Taunton said no-one explained to the children that this was a man in drag. "We got a caricature of a woman with sparkly heels swishy dress wig etc.
"Children assumed it was a woman. Nothing diverse or progressive. Insulting to women."
'Alarming and confusing'
Many parents commented on social media, with one saying: "This is the very opposite of 'being who you are'! My children would have found this alarming and confusing, and would probably have been put off books for life."
Another said: "On what planet do you think this sexualised womanface act is appropriate for young children? Are you bringing the Black and White Minstrels in next week?"
Children assumed it was a woman.
In the aftermath a screenshot of Mama G's Twitter feed emerged which suggested he had encouraged children to send him their email addresses so that he could send them colouring sheets, though he later claimed his tweet was directed at parents.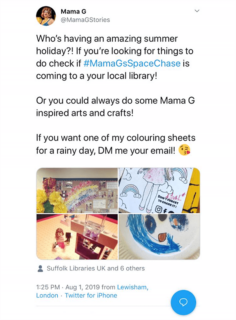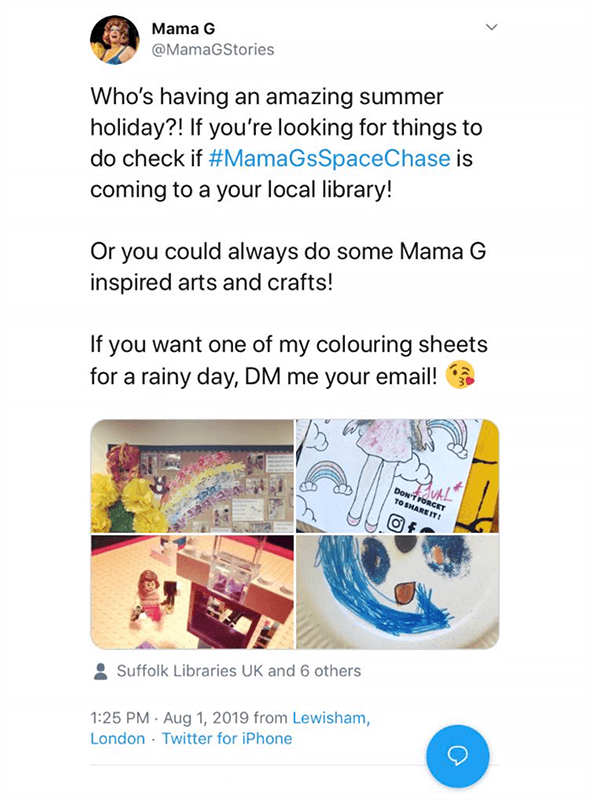 Grooming
Drag Queen Story Time is based in San Francisco, and it describes its purpose as capturing the "imagination and play of the gender fluidity of childhood", and giving children "unabashedly queer role models".
Dylan Pontiff, a drag artist who works for the program, admits the events are about "the grooming of the next generation".