Black women are better off having an abortion than giving birth, according to Planned Parenthood.
In a recent Twitter post, the abortion giant said: "If you're a Black woman in America, it's statistically safer to have an abortion than to carry a pregnancy to term".
A subsequent post compared the number of black woman who die during an abortion with the number who die during child birth.
Illogical
However, critics were quick to point out the flawed logic in Planned Parenthood's misleading claim.
The abortion group cited data from the US Centers for Disease Control (CDC) on maternal mortality and abortion mortality.
However, the CDC itself states that the measures used for these two areas are "conceptually different" and used for different health purposes.
Inaccurate
On top of this, CDC figures on fatalities and other complications associated with abortion are extremely limited.
In the US, there is no federal requirement to report abortions. Existing data is described by the pro-abortion Guttmacher Institute as a "patchwork of surveillance efforts", relying on "incomplete" reports.
California – estimated to account for 17 per cent of all abortions in the US – is one of three states that don't report to the CDC at all.
Damage
An article on The Federalist last year highlighted that both medical and surgical abortions carry severe risks to a woman's health.
Planned Parenthood's assertion that abortion is 'safer' than child birth does not acknowledge the proven risk of: allergic reaction, blood clots, heavy bleeding, physical and psychological trauma linked to abortion procedures.
On Twitter, users were quick to link Planned Parenthood's assertions about black women to the views of its founder, eugenicist Margaret Sanger: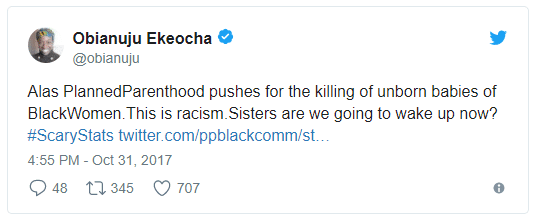 While another user highlighted that abortion is never safe for the unborn child: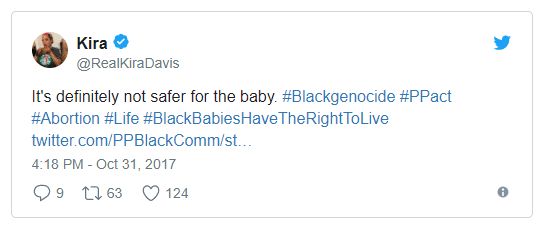 The Christian Institute has a wealth of resources on abortion including our Choose Life series, which highlights real people whose lives have been affected by abortion.
Listen to their stories on our dedicated Choose Life page.