News Release
High Court reinstates Christian governor dismissed for questioning school's sex ed policy
A Christian parent governor, dismissed for raising concerns with the trans-affirming sex ed policy at her children's primary school, has been reinstated by the High Court.
The Gateshead mum's case, which was backed by The Christian Institute, will reassure parents and school governors of their right to challenge inappropriate teaching on gender and sexual ethics in schools.
'Susan' (not her real name), has been granted anonymity by the Court in order to protect her children. She reached a legal settlement with the school after being kicked off its Governing Body for pointing out legal errors in its Relationships and Sex Education (RSE) policy.
Read the High Court order (redacted)
The Governing Body and Local Authority have both accepted that the decision to remove Susan was unlawful and it is acknowledged that at all times Susan had sought to act in line with the Governor's Code of Conduct and in the best interests of the school and its pupils.
School lesson plans, challenged by Susan included activities to:-
• encourage children to question their own gender identity;
• talk about any concerns pupils may have with outside groups – but failed to mention parents;
• use the discredited 'Genderbread Person' graphic , teaching children that 'gender identity', 'gender expression' and biological sex can all be different – and exist anywhere on scale from 0-100; and,
• claim that being a 'man' or a 'woman' is determined by personality, hobbies and clothes – not biology.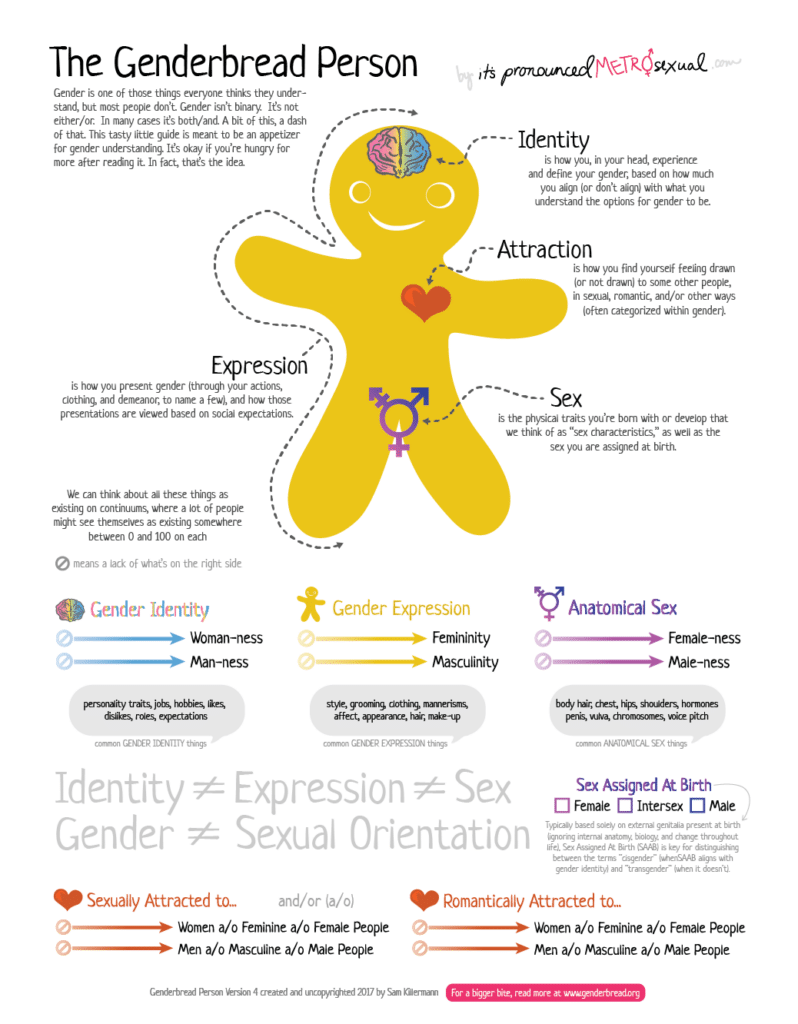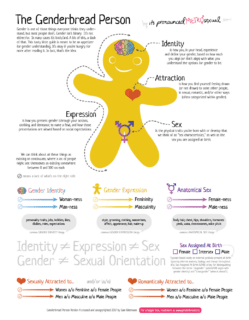 Susan said: "I was concerned at the devastation that might be done to children from teaching gender ideology. I'm absolutely delighted that I've been vindicated. It feels wonderful to be back and helping the school get the best outcomes for all the children there."
She first raised her concerns with fellow governors in March 2021, pointing out that adopting the draft RSE policy could be unlawful. When other governors did not engage with her concerns, at the headteacher's suggestion, Susan resorted to the school's official complaints procedure. But, before this had concluded, the Governing Body told her that "[your] continued dissatisfaction with the outcome of the complaints process is not consistent with supporting a collective decision made by the governing body". In June 2022, it removed Susan as a governor, triggering a five-year ban on serving as a governor in any school in England.
Statutory guidance warns that the power to remove a governor "should not be used simply to remove dissenting or challenging voices", but shockingly, in September, an Appeal Panel constituted by the Local Authority upheld the Governing Body's decision. The complaint was escalated to the Department for Education (DfE) in July, but almost a year later the DfE is yet to respond.
Susan's legal team, including human rights expert Paul Conrathe, argued the Governing Body and Appeal Panel acted unlawfully in how they removed her – including breaching her Article 10 right to freedom of expression, and that Susan should be permitted to resume her role as an elected governor.
Ciarán Kelly, Deputy Director of The Christian Institute, said: "Susan conducted herself in a way that all parents would hope any good school governor would. It's her job to robustly question and challenge the school, not simply rubber-stamp whatever documents are placed in front of her.
"It was clear from the start that the school's RSE policy had not been properly thought through, nor external resources properly vetted. The discredited idea that 'gender identity' can be different from biological sex has no basis in science, and the policy gives little or no consideration to what was suitable for the age or religious background of the pupils it would be foisted upon.
"It is alarming that only one governor felt prepared to challenge the school's RSE policy – perhaps it shows how politically charged these issues have become. To then be told her rightful actions were 'inconsistent with collective decision-making' added insult to injury. The Local Authority and her fellow governors took her conscientiousness as an act of defiance. Why have a complaints process at all if anyone using it simply gets branded a trouble-maker?"
The Christian Institute says quashing Susan's dismissal sends an affirming and decisive message to all school governors across the country.
Mr Kelly explained: "Like so many governors, Susan gave voluntarily of her time to make her school a little bit better. In return, she was removed from a role she was arguably carrying out with greater care than those who voted to sack her.
"Had this decision stood, it would have sent a terrible message to school governors. Parents too would be justifiably fearful that those tasked with ensuring their children's education is lawful and appropriate may be more interested in not 'rocking the boat' than doing what is right.
"Rightly, Susan has now been reinstated. We hope her success will reassure parents, inspire more Christians to take up the rewarding role of being a school governor, and encourage existing governors seeking to do what is best for their schools – especially when it comes to upholding the reality of biological sex. Likewise, we trust it will discourage any schools inclined to silence such views."
The Christian Institute has been challenging inappropriate materials being pushed onto children in schools for well over a decade, but says few parents realise schools have a legal duty to consult them before writing or revising their RSE policy.
The Education Secretary wrote to schools at the end of March, telling them the DfE is clear that parents should be able to view all curriculum materials. The charity believes that full transparency between schools and parents is vital and is calling for schools to make such materials available online so they are much more accessible.
A review of statutory guidance on RSE is underway following widespread evidence of age-inappropriate materials being used in schools. It comes after around 50 Conservative MPs, led by Miriam Cates, had warned the Prime Minister that "primary school children are being indoctrinated with radical and unevidenced ideologies about sex and gender".
The Gateshead primary school's Governing Body, and Local Authority have both accepted that the decision to remove Susan was unlawful. She was reinstated following an order made by the High Court last month, however the school's RSE policy itself remains in place pending a decision by the DfE – now almost a year overdue.
Notes for editors:
1 The Christian Institute is a non-denominational registered charity for the promotion of the Christian faith. It was founded in 1991 by Christian church leaders and professionals, and is one of the largest organisations representing evangelicals. It has over 60,000 supporters throughout the UK, including over 5,000 churches.
Since 2006, the Institute has supported legal cases of national significance for religious liberty, including a UK Supreme Court win against the Scottish Government, and the famous victory for Ashers Baking Co.
2 School governance in England is regulated by The School Governance (Constitution) (England) Regulations 2012. In discharging its functions conferred by the Regulations, including the function of removing a governor, a Governing Body must have regard to the statutory guidance: The constitution of governing bodies of maintained schools: statutory guidance for governing bodies of maintained schools and local authorities in England (August 2017)
3 The Genderbread Person is used to teach a number of perspectives which are contested in society at large, including that:
"gender identity", "gender expression" and "anatomical sex" exist on "continuums" which can be scaled from "0-100";
a person's "Woman-ness" or "Man-ness" is determined by their "personality traits, job, hobbies, likes, dislikes, roles, expectations";
a person's "Femininity" or "Masculinity" is determined by their "style, grooming, clothing, mannerisms, affect, appearance, hair, make-up";
"Gender isn't binary"; and
"Identity" is "how you, in your head, experience and define your gender, based on how much you align (or don't align) with what you understand the options for gender to be".
4 The law and Government guidance states:
  5 Legal timeline: a full breakdown of the legal timeline in this case from February 2021 to the High Court's decision is available here.
---