On this day 1834: Slavery abolished across the British Empire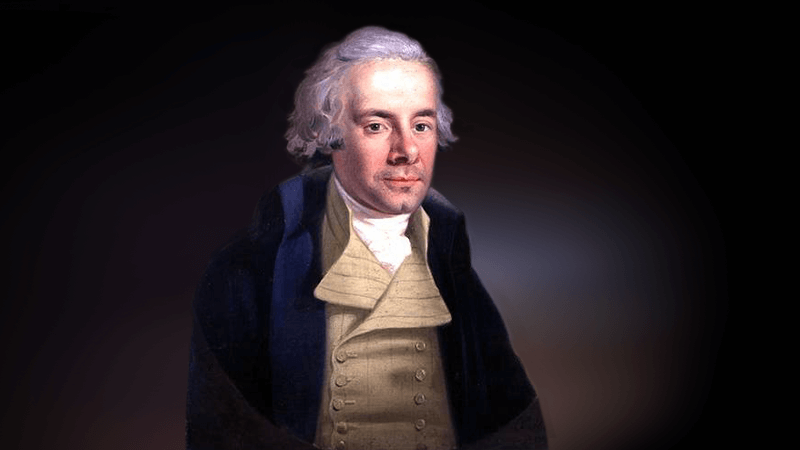 On 1 August 1834, the Slavery Abolition Act, came into force – outlawing slavery across most of the British Empire.
The law, brought in the previous year, represented the fruition of a near-lifetime ambition for Christian MP William Wilberforce.
Wilberforce died on 29 July 1833, just three days after hearing that the Bill's passage through the House of Commons was secure.
And so, with extraordinary poignancy and symmetry, the man who had laboured for nearly fifty years to promote measures that would one day lead to the emancipation of the slaves knew, at the very end of the seventy-three years and eleven months of his life, that this goal had been accomplished. Biographer, William Hague
Trade
According to the UN, more than 15 million men, women and children were used as slaves over the course of 400 years.
By the end of the 1700s, Britain dominated the slave trade with some 150 ships leaving ports such as Bristol and London every year.
However, abolitionists – including Wilberforce – fought for years against the system and introduced many Parliamentary Bills to bring it to an end. Indeed, in 1805 an unsuccessful Bill became the eleventh such loss in 15 years.
The Abolition of the Slave Trade Act was given Royal Assent on 25 March 1807 by George III, banning the involvement of British ships in the trade. MPs voted 283 votes to 16 in favour, with politicians giving Wilberforce a standing ovation during the Commons debate.
Many others worked to see the abolition of the slave trade, including Thomas Clarkson who heavily researched the trade, and former slave Olaudah Equiano.
Clarkson used examples from the slave ships – such as branding irons, shackles and handcuffs – as striking visual aids to make his point. Equiano published his autobiography in 1789, a book which became hugely popular and helped the cause of the abolition campaign.
Full emancipation
Yet the campaign for abolition continued. The 1807 Act outlawed the slave trade but not slavery itself, and the practice remained rife in parts of the Empire.
By 1826 Wilberforce had resigned his seat due to ill-health but remained involved with the abolition campaign until his death.