'My trans kids documentary made reporting on the Middle East peace process look straightforward'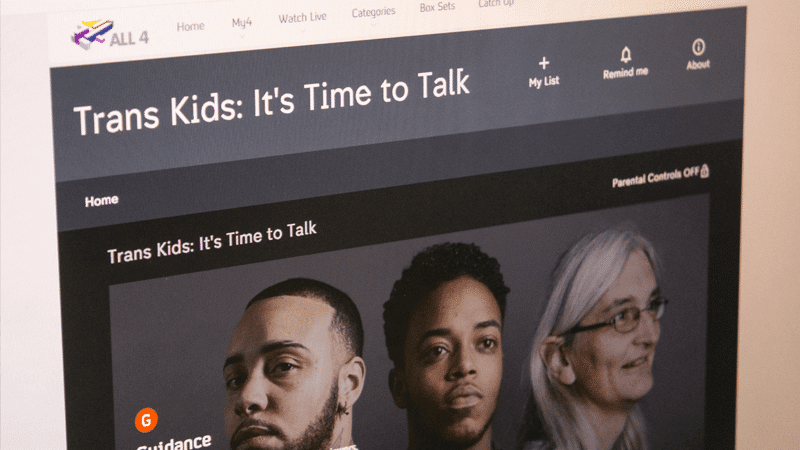 Olly Lambert has been making TV documentaries for twenty years. He's won two BAFTAs and an Emmy. But nothing prepared him for making a film about transgender children.
'Trans Kids: It's Time to Talk' was eventually broadcast late last year on Channel 4, but more recently Lambert said the "nuclear level fallout" along the way made reporting on peace between Israelis and Palestinians look straightforward.
Lambert's documentary saw psychotherapist Stella O'Malley explain how as a child she was adamant she was a boy, but she realised she must be a girl when she went through puberty, and is now a wife and mother of two.
She interviewed numerous transgender people for the programme, but in comments on Twitter and at a women's group meeting, Lambert revealed that every "pro-trans kids" organisation he approached refused to speak to him. That was despite interviews with transgender people making up nearly half the film. And Lambert himself being an "ally" of the cause.
never encountered such a systematic refusal to debate something so patently important.
He said Stonewall refused because there would be 'gender critical' voices in the documentary. Gender ideology activists Mermaids claimed the presenter was "unqualified" and "confused".
Maria Miller MP stated she was no longer involved in the transgender issue, only to be revealed just a few hours later as taking part in a Stonewall event about "trans equality".
Disgraced pro-transsexual doctor Helen Webberley – who was suspended for giving puberty-blocking drugs to gender-confused children – said she would only take part if two contributors who took a different view from her were not included.
Lambert said he had "never encountered such a systematic refusal to debate something so patently important".
Feeling that you're so correct you can't be disagreed with is a really, really bad look.
To illustrate his point, Lambert explained that he had recently made a film called "One Day in Gaza". He met Israeli and Palestinian leaders – enemies in the generations-long conflict – who both fully accepted that their opponents would be filmed and questioned.
Lambert concluded: "Feeling that you're so correct you can't be disagreed with is a really, really bad look."