Martin Luther, father of the Protestant Reformation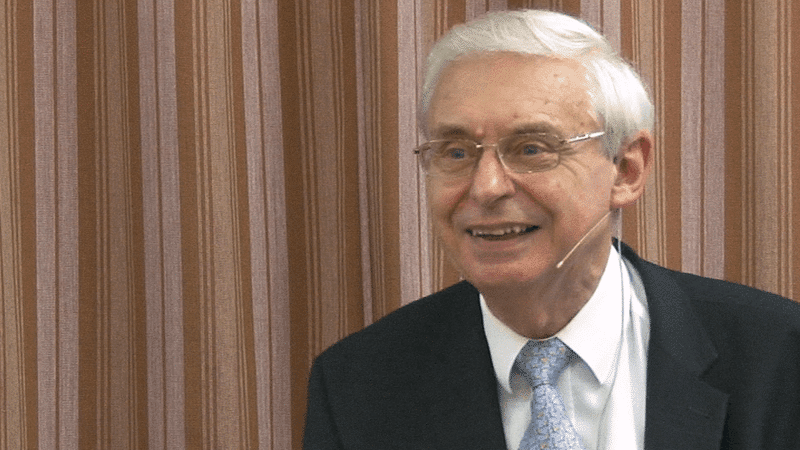 Martin Luther, the man called "chief among the Reformers", was the focus of our first Autumn Lecture last night.
In a fascinating address, Revd Philip Eveson explained how Martin Luther's actions changed the course of history.
Five hundred years ago today, on October 31st 1517, Luther ignited the Protestant Reformation by nailing his 95 theses to the door of the Castle Church in Wittenberg, Germany.
The theses directly challenged Papal authority and the false doctrine of the Roman Catholic Church.
Here I stand, I can do no other.
Standing on Scripture, Luther proclaimed the good news that sinners are justified only through faith in Christ.
Revd Eveson laid out the key moments in the life of Luther, including his appearance before Emperor Charles V at the Diet of Worms in 1521.
It was here that Luther refused to recant his evangelical views, uttering the famous words: "Here I stand, I can do no other."
After this brave stand, he was dramatically kidnapped by his friends and spent ten months in disguise at a remote castle. During this time, he managed to translate the Greek New Testament into German – an extraordinary feat.
Revd Eveson also touched on Luther's life as a pastor, who took his responsibilities towards his flock very seriously.
In August 1527, he showed remarkable courage by staying to nurse plague victims in Wittenberg – at risk of catching the illness himself.
But it was Luther's theological influence down through the ages which Revd Eveson stressed the most.
He said: "We owe it to Luther for first emphasising the reformation 'Solas'," or alones: scripture alone, faith alone, grace alone, Christ alone, and to the glory of God alone.
The Roman church did not deny that justification came through grace or faith, but it did deny that it came through these things alone, always seeking to add to Sripture. Luther's emphasis on the word alone was key in countering Rome's false teaching.
Revd Eveson concluded: "He was a man who stood his ground against the might of Pope and Emperor."
You can order a copy of Revd Philip Eveson's lecture on CD for £2.50. A special boxset of all this year's lectures will also be available for £11.00, or on an MP3 CD for £4. To place an order, phone The Christian Institute office on 0191 281 5664 or email info@christian.org.uk