The Man Who Invented Christmas?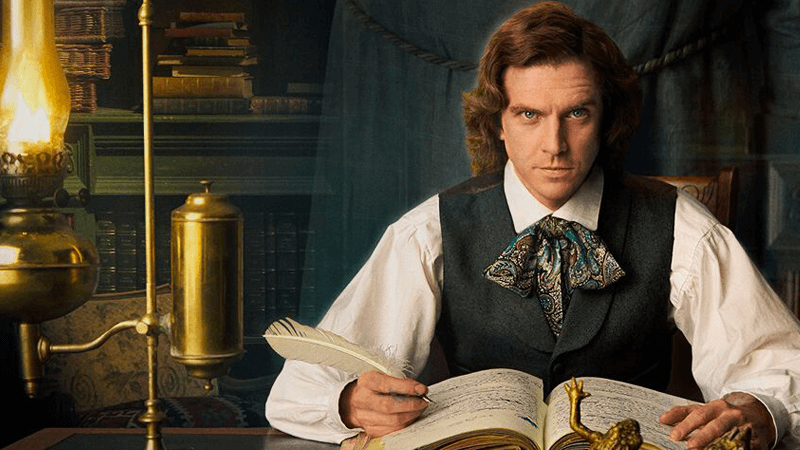 Charles Dickens introduced the world to Ebenezer Scrooge in 1843. The classic tale of an "old sinner", as hard and sharp as flint, who sees the error of his ways at Christmas time. This story is brought to life again by Bharat Nalluri's film, The Man Who Invented Christmas.
At the age of 31, and with debts to pay, Dickens is said to have written A Christmas Carol in only six weeks. In Nalluri's film, the excellent Christopher Plummer (who plays Scrooge) hints that the miserly character is Dickens' worst version of himself; Scrooge tells Charles that he is a shadow on his thoughts and a stain on his soul.
It is a heart-warming production, an insight into the mind of Charles Dickens. It offers its viewers hope. But as so often with Christmas films, the hope, for Scrooge and for us all, is grounded in love for our fellow man and the values of the season.
The Man Who Invented Christmas is a provocative title, but the film doesn't really attempt to make the case that Charles Dickens invented it. In reality, Christmas is given a fleeting mention. As everyone knows, A Christmas Carol is replete with references to Christmas. However the Christmas celebrated is, in Dickens' words, "a kind, forgiving, charitable, pleasant time". It is much more to do with generosity, family and goodwill. C S Lewis wrote about the absence of "any interest in the Incarnation" in A Christmas Carol.
Charles Dickens did not invent Christmas. However it may well be true that his work inspired a greater kindness and compassion at this time of year. He was known for his social conscience and we can be thankful that his concern for the poor is so evident in his writing. So it is possible that Dickens helped shape the 'season of goodwill' that we see today.
It is interesting that playwright David Edgar, in his stage version of the Victorian classic for the Royal Shakespeare Company, introduces many biblical references into his brilliant script that are not in the original novel. At one point in the play, Scrooge asks what children know about Christmas. The Ghost of Christmas present replies that they don't know why Jesus died, so why should they know when he was born?
Herein lies the answer. Christmas is about much more than a season of goodwill. And the whole world needs to know why.
Around 2,000 years ago, a group of shepherds were looking after their sheep on a Bethlehem hillside, when suddenly an angel of the Lord appeared to them, and the glory of the Lord shone around, and they were terrified. But the angel said to them, "Do not be afraid. I bring you good news of great joy that will be for all the people. Today in the town of David a Saviour has been born to you; he is Christ the Lord." (Luke 2:10-11)
This is the real message of Christmas; a Saviour has been born. Turning over a new leaf can't match the hope that is offered here. It is good news for all men, rich or poor. Ebenezer Scrooge or Bob Cratchit. That the Son of God was born of a virgin, lived a perfect life, and died on the cross that all who believe might have eternal life. He was the ultimate example of compassion and generosity. Giving of himself so that we who are not righteous can be made righteous. This is the man who invented Christmas.