John Knox: 'Give me Scotland or I die'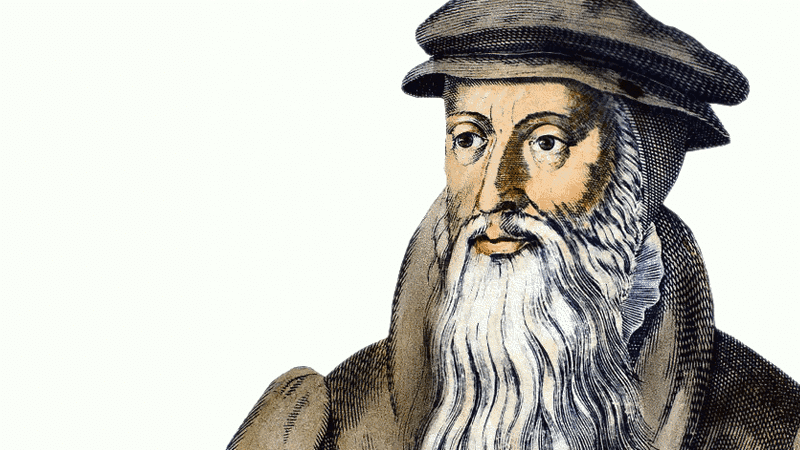 The fiery Scottish preacher John Knox once prayed: "Give me Scotland or I die". But how was a man born in a small town in East Lothian so integral to perhaps the greatest spiritual revival Britain has seen?
In the final talk of The Christian Institute's Autumn Lecture 2017 series, Banner of Truth co-founder Revd Iain Murray spoke of Knox's life and legacy.
Born around 1514 in pre-Reformation Scotland, Knox was raised Roman Catholic and ordained in 1536. Yet he worked in Lothian for 10 years before he heard the Gospel being preached – first by Thomas Guilliame and later George Wishart.
Consequently, he broke from the established church and set about preaching the Gospel himself, benefiting from the presence of a Protestant king – Edward VI – on the throne.
But upon Edward's death, Mary Tudor set out to restore the Roman Catholic Church; persecuting the Protestants along the way. Knox left for Geneva where French Reformer John Calvin (1509-1564) was preaching and writing.
In May 1559 he returned to Scotland, recognising there what Revd Murray called a "great spiritual awakening", but concluding the Roman Catholic Church itself could never be reformed.
Psalm 80
Alongside many other Protestants he often faced fierce opposition, led by Mary, Queen of Scots.
But there were moments of great encouragement for Knox too. Revd Murray highlighted that on one memorable occasion, he preached from Psalm 80, urging Protestant converts to prayer and to love.
As he did so, he recalled seeing each face change, "marvelling as demoralised, beaten men suddenly had a new lease of life".
Eventually, and perhaps inevitably, he was tried for sedition for publicly praying that God would "illuminate the heart" of the Queen – but was not convicted. And he continued to preach in declining health until his death on 24 November 1572.
Knox's Legacy
But this was more than a history lecture. Murray recognised that Knox's part in the reformation in Britain as undeniably great, but went on to ask: "What legacy do his teachings leave for us today?"
He identified two key areas.
1. The place of preaching
Knox's preaching was said to be "more impressionable than the blasting of many trumpets in a person's ear", said Murray. He believed reformation depended upon men speaking in the power and in the presence of the Holy Spirit.
Today, argued Murray, many evangelicals suppose effective evangelism comes from the multiplication of teachers. Knox teaches that preaching is not a human gift, but that men are sent and equipped by the power of Jesus Christ.
Nothing should be allowed to distract worshippers from hearing the word of God.
Knox also put great emphasis on the power of prayer, particularly for the need to pray for power to make the gospel known with boldness.
2. The whole of Scripture
The Scot also held the Old Testament in greater standing than many do today. He believed that the lack of preaching from the Old Testament had led to the truths of sin, repentance, and the wrath of a Holy God all but vanishing.
He recognised that people would only come to know Christ when they are convicted of their sin. It was this conviction that would lead to repentance and to salvation.
Murray concluded by noting that we may not all be called to be John Knox, but we are all called to 'fight the good fight'.
He said: "God builds the church, He has a chosen people. Our business is to be faithful and speak the truth."
You can order a copy of Revd Iain Murray's lecture on CD for £2.50. A special boxset of all this year's lectures will also be available for £11.00, or on an MP3 CD for £4. To place an order, phone The Christian Institute office on 0191 281 5664 or email info@christian.org.uk