Ashya King: A cautionary tale of state interference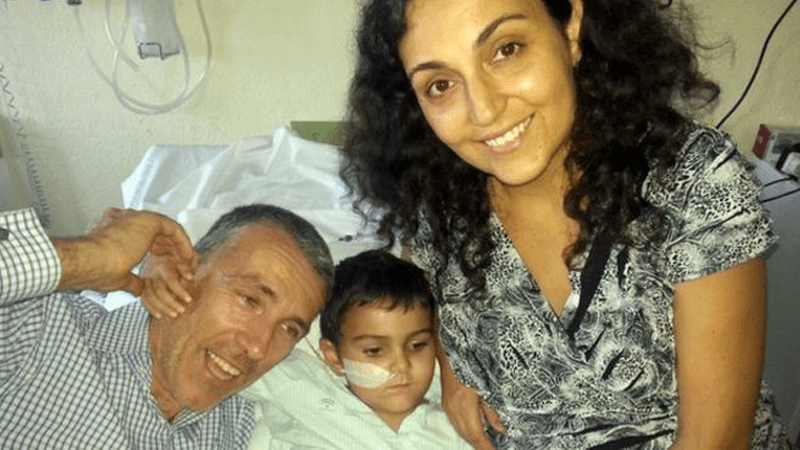 Ashya King, the young cancer sufferer who sparked an international manhunt a few years ago, was recently given the all-clear by doctors.
His story hit the headlines in 2014, when Asyha was suffering from a rare brain tumour. His parents, Brett and Naghemeh, were aware of pioneering treatment available in the Czech Republic and wanted to take him to get it.
They considered this proton beam therapy to be less harmful than the conventional radiotherapy that was used here.
On 28 August the parents took their son from Southampton General Hospital, and soon after a European arrest warrant was issued.
Arrested
The parents travelled to Spain and were in the process of selling their holiday home to raise funds for the treatment.
Spanish police arrested the parents, imprisoning them for 72 hours, separating them from their son and only releasing them after a public outcry. On 5 September the UK High Court allowed Ashya to undergo the treatment in Prague, eventually funded by the NHS.
Part 1 of the Children and Young Persons Act 1933 makes it an offence for an adult with responsibility for a child to wilfully neglect them in a manner likely to cause injury to their health. This includes failure to provide medical assistance.
So parents do not have the right to harm their child by refusing to give them necessary medical help. But this was not the case for Brett and Naghemeh King – quite the reverse. The family did not refuse medical treatment for their son. They wanted better treatment than the NHS could provide at the time, and were prepared to travel – and pay – to get it. The hospital sought to prevent them from seeking that treatment.
Vindicated
Yet Hampshire Police argued that the family's actions amounted to neglect. This was the basis for issuing the arrest warrant, a decision that was heavily criticised. Not least by then Prime Minister David Cameron, who called for "an urgent outbreak of common sense".
It was widely reported at the time that the King family are Jehovah's Witnesses, who are known to refuse blood transfusions. But this was not like a transfusion at all.
They were seeking what they thought was a better treatment for their child. This is a crucial distinction.
In the end, the family have been vindicated. Ashya is now free of cancer. This treatment was a good option for their son. In fact, proton beam therapy is now available on the NHS and recognised as achieving similar survival rates to conventional radiotherapy with the advantage that it reduces the exposure of healthy tissue to radiation.
State and family
Doctors have admitted that lessons need to be learned from the case – and that's good.
However, these lessons are not just for the medical profession. State overreach is an increasingly prevalent problem in the UK. Take the Welsh Government's intention to ban smacking. Or the Scottish Government's Named Person scheme. Or the primary school relationships education plans in England.
These are all characterised by state overreach and a lack of understanding about the proper role of parents. The relationship between the state and family isn't always easy to get right. Certainly no one is suggesting that parents should be able to take their children out of hospital on a whim.
The Ashya King case demonstrates that the threshold for state interference should be high. The state must respect the unique role of parents and allow them to make decisions in their child's best interests.