News Release
Christian street preacher vindicated in £4,000 police payout following wrongful arrest
The Christian Institute says payout to Dale Mcalpine is "positive outcome for Christians across the country"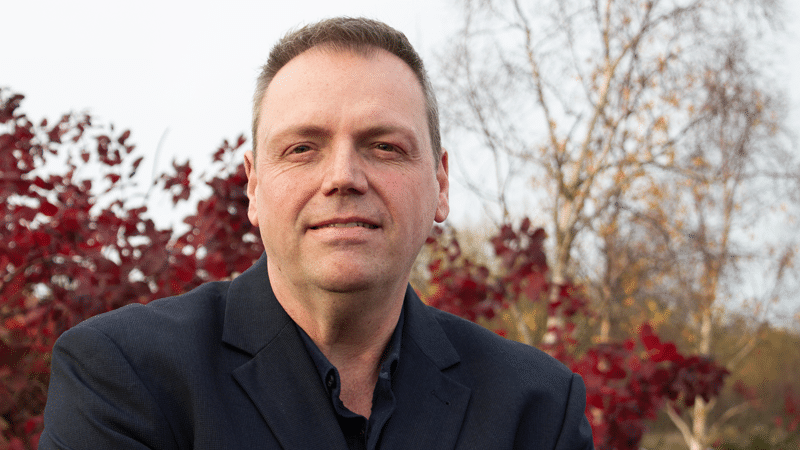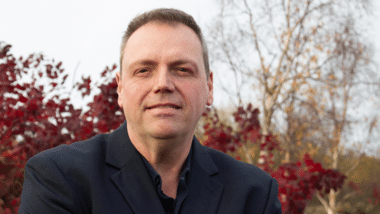 Use this image, copyright The Christian Institute
Street preacher vindicated after wrongful arrest – interview in full
Street preacher vindicated after wrongful arrest – media clips 
A Christian street preacher has been paid £4,000 plus costs from Cumbria Police in settlement after pursuing a claim for being wrongfully arrested and detained for six hours.
Dale Mcalpine, of Workington, Cumbria, was approached by three police officers in Kendal town centre in July 2018. They arrested Mr Mcalpine and he was taken to Kendal Police Station where he was held for questioning. After being released without bail he was left in limbo for six months until the police eventually notified him that he would not be prosecuted.
The Christian Institute supported Mr Mcalpine in a claim against Cumbria Police for wrongful arrest and false imprisonment. Cumbria opted to settle his claim without going to court.
Dale Mcalpine has been a street preacher for nearly 15 years, travelling around the UK to share the good news of the Gospel.
Mr Mcalpine said:
"I believe in the Lord Jesus Christ and His message of salvation and I want everyone to hear about it. 
"I took this legal action to help the police realise you cannot arrest people just for preaching the Gospel.
"This is a free country and I'm grateful for our freedoms. I'm also extremely grateful to The Christian Institute for helping me take a stand. I couldn't have done it without them. That's why I've decided to donate all of the £4,000 to their Legal Defence Fund so they can continue to help Christians to fight for religious liberty.
"I hope the case encourages other Christians involved in open air preaching. As long as you are reasonable in your preaching you should have nothing to fear from the police."
Simon Calvert, Deputy Director for Public Affairs at The Christian Institute, welcomed the news.
He said:
"We are glad Cumbria Police have done the right thing and that Dale has been vindicated. He was simply preaching the basics of the Christian Gospel. He did nothing wrong and should never have been arrested in the first place.
"This is a positive outcome, not just for Dale, but for Christians across the country. It's a reminder that there is no law against preaching the Gospel.
"Detaining Dale for six hours and putting him in a cell was a gross overreaction from the police.
"We hope they will put systems in place to make sure it doesn't happen again. Our country has a rich heritage of free speech, for preachers and for everybody else. This needs cherishing and protecting and that requires the police to actively train their officers to stand up for free speech, including speech they don't like, or that is unfashionable."
In his famous ruling in 1999 about the unlawful arrest of street preachers, Lord Justice Sedley said:
"Free speech includes not only the inoffensive but the irritating, the contentious, the eccentric, the heretical, the unwelcome and the provocative provided it does not tend to provoke violence. Freedom only to speak inoffensively is not worth having."
In 2010 Mr Mcalpine was involved in a similar case in which he was arrested and detained for almost eight hours after preaching in Workington town centre. On that occasion Mr Mcalpine was awarded £7,000 plus costs from Cumbria Police following a claim of wrongful arrest, unlawful imprisonment and breach of his human rights.
In 2018 Mr Mcalpine was involved with a group of street preachers in Bath, who were unlawfully dispersed by Avon and Somerset Police. The Christian Institute intervened and the police changed their approach, defending freedom of speech for those sharing the Gospel.
ENDS
Notes for editors
CHRONOLOGY: 
18 July 2018
– Dale Mcalpine was preaching in Kendal town centre. His message included the following: 'We're all one race you see, the human race, all created by one God, the God of the Bible, not the god of the Qur'an, not the god of Mormonism, not the god of Jehovah's Witnesses or the god of Roman Catholicism, or Buddha, there is only one true living God and that's the God of the Bible, Jesus Christ."
– Two council workers approached and told him, wrongly, that he was breaking the law by obstructing the highway. They asked him to stop preaching. He explained he had a right to preach and was not breaking the law. He agreed to turn down his audio equipment.
– After a short time he was approached by two security guards. One accused Dale of preaching against Allah, spreading hate and insulting people.
– Three police officers arrived. They spoke to the council workers and security guards. They arrested Dale, having made no attempt to ask for his account of the situation.
– He was arrested under section 4A of the Public Order Act 1986 which outlaws threatening, abusive or insulting words with intent to cause harassment, alarm or distress. The police said the offence was religiously aggravated.
– He was taken to a police station in a marked car. After his detention had been authorised he was kept in police custody for five hours before being released following questioning.
– Mr Mcalpine approached The Christian Institute for help.
 
24 January 2019
– Mr Mcalpine received notification from the police that no further action was to be taken against him because of "insufficient evidence".
 
22 February 2019
– Solicitors acting on Mr Mcalpine's behalf wrote to the Chief Constable of Cumbria Constabulary making a claim for wrongful arrest and false imprisonment.
 
7 October 2019
– Cumbria Constabulary agreed a settlement of £4,000 plus costs.
– Mr Mcalpine immediately pledged to donate the £4,000 to The Christian Institute's Legal Defence Fund.
---