people have signed
the petition so far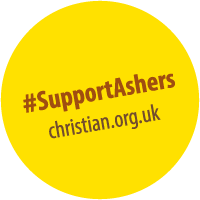 "I support Ashers Baking Co and the McArthur family in their stand for freedom of speech and freedom of conscience."
Support Ashers
Ashers Baking Company's appeal against a ruling that they broke the law by declining to decorate a cake with a pro-gay marriage slogan has been adjourned until 9 May. The Christian Institute is backing the appeal.
Please show your support and sign the petition.
The Christian-run bakery had been taken to court by the Equality Commission for Northern Ireland.
The McArthur family, who own Ashers, said they could not fulfil the order because it conflicted with their Christian belief that marriage is between one man and one woman.